Coinhouse now offers you the possibility to download your transaction history from your personal space. This transaction history will allow you to make your tax declarations easier.
How to do it?
Once logged into your Coinhouse account, all you need to do is: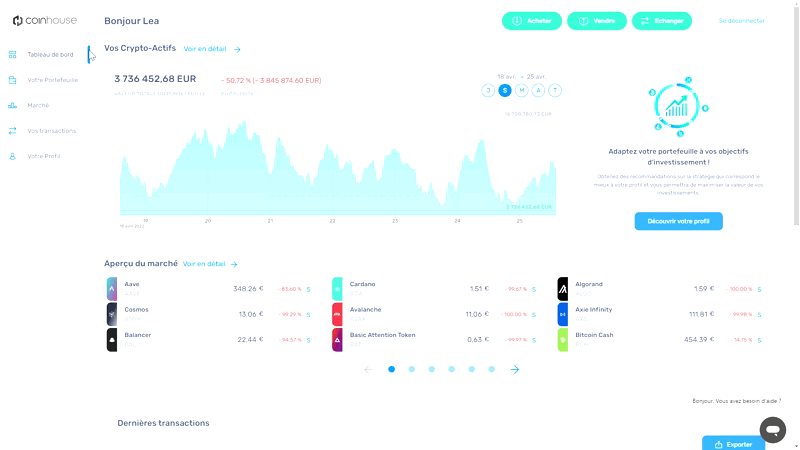 Go to the "Your transactions" tab.
You must then click on "Export"
You have two choices:


If you want to export all transactions made since your account was created, you must select "Export all completed transactions" and then click "Next"
If you want to apply filters such as the period, the crypto-asset or the type of transaction, you must select "Customize the export by date, type and crypto-asset", then click on "Next". → You will then have access to the tab which allows you to apply the desired filters.

Once the desired filters have been selected, you will need to click on "Export filtered list".
The following page will appear, you must then click on "Done":
Congratulations! Transaction history will be sent to your Coinhouse account email address.
If you have any further questions, we are at your disposal !
Monday to Friday : from 9:30 to 18:00.
Contact us by phone 👉 +33 1 82 88 29 51