New ✨ Coinhouse now offers a Recurring Buy that can be set up on a monthly, bi-monthly or weekly basis. 
The DCA by direct debit allows therefore investors to make an automatic purchase on a recurring basis on a cryptoasset of their choice.
How to set up Recurring Purchase?
In order to set up the Recurring Buy, simply activate it during your purchase: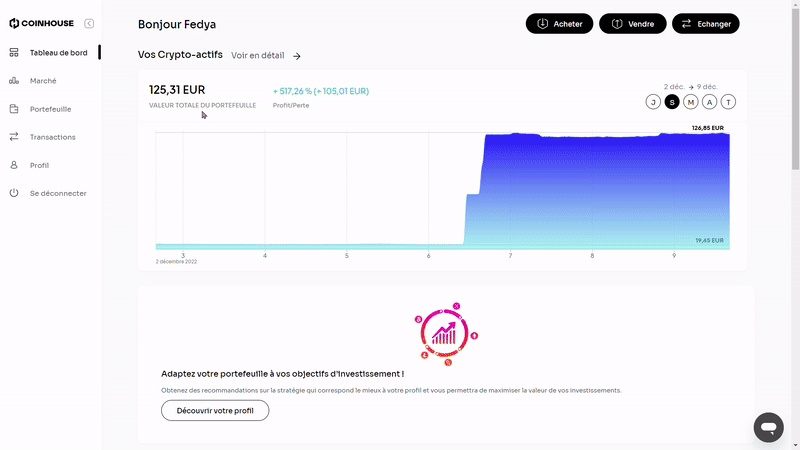 Click on "Buy"
Specify the cryptoasset on which you wish to make the recurring direct debit. 
Activate the function: "Recurring Buy"
You will finally have to choose the desired frequency for your investments. 
You can always view your Recurring Buy set up from your "Portfolio" tab: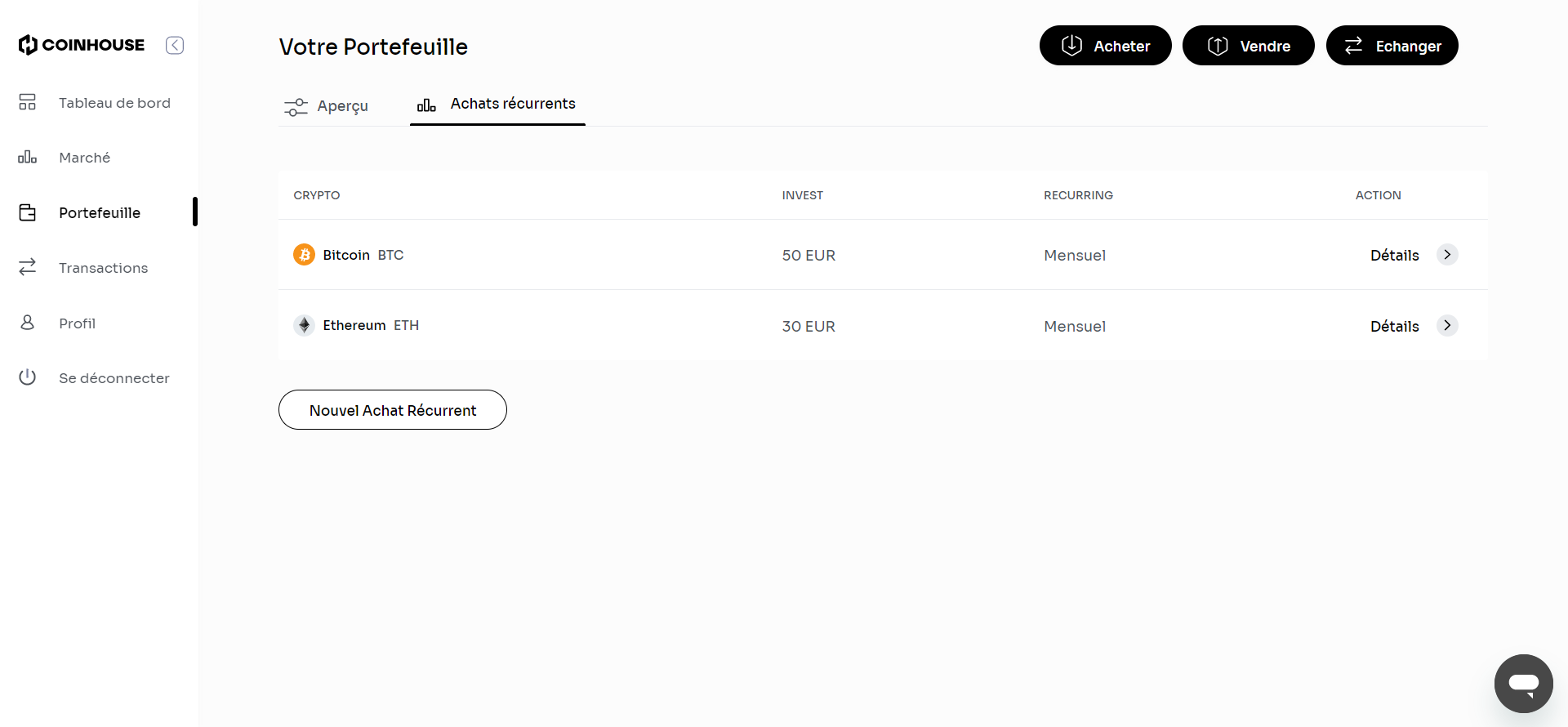 Change your Recurring Purchase
Changing your Recurring Purchase is coming soon! If you want to change it, you must first cancel it and create a new one.
Note that it is currently impossible to set up more than one Recurring Buy on the same cryptoasset. 
What is the recurring Buy used for? 
The recurring transfer is a way of automate the DCA (Dollar Cost Averaging) technique used by investors to smooth their purchase price over the long term, without worrying about market volatility.
Here an article by Manuel Valente (our Research Director) which explains this technique in detail.
To summarize, the recurring transfer:
Is less risky.

Requires much less daily time and knowledge.

Allows you to have very good results in the medium and long term.
If you have any further questions, we are at your disposal !
Monday to Friday : from 9:30 to 18:00.
Contact us by phone 👉 +33 1 82 88 29 51