We have implemented a new system to rate and assign a rating to all projects listed on Coinhouse. 
In your "Market" tab, you will now find 2 notes next to each project:
A fundamental note : allowing to determine the intrinsic value or also the "real value"  of the project in the long term. 
A market note : based on technical analysis of the project to determine its potential or also its "attractiveness" in the short term.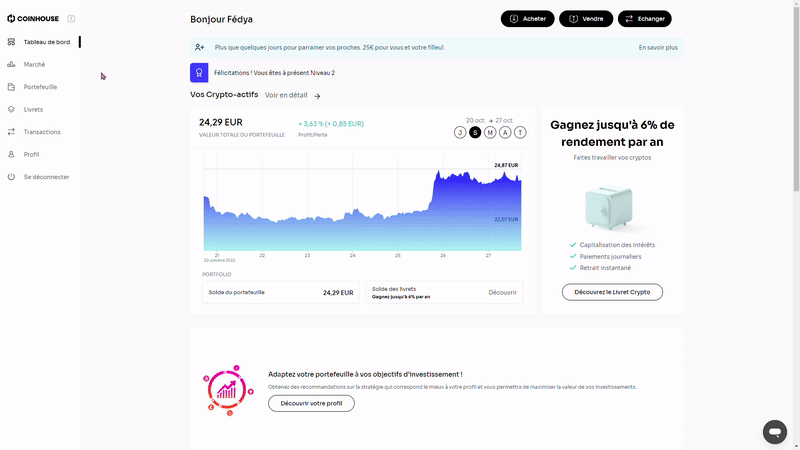 Find in video Manuel Valente, our scientific director at Coinhouse for more explanations 👉🏻 Focus - New scoring system. 
If you have any further questions, we are at your disposal !
Monday to Friday : from 9:30 to 18:00.
Contact us by phone 👉 +33 1 82 88 29 51